Treatments for a Tension Headache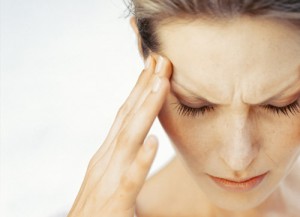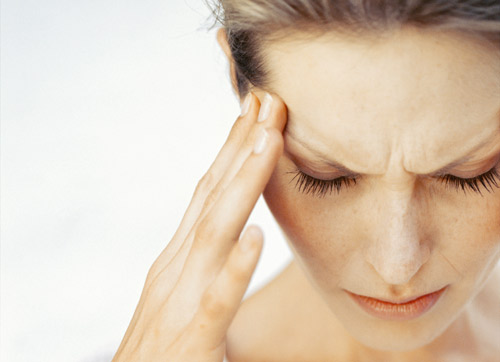 "The International Headache Society (IHS 2013) has validated cervicogenic headache as a secondary headache, which means headache caused by a disorder of the cervical spine and its component bony, disc and/or soft tissue elements, usually but not invariably accompanied by neck pain".
Many of us suffer from headaches on a regular basis. Instead of taking a pain relief medication, why not try a chiropractic, physiotherapy, massage therapy or acupuncture treatment.
Stiff joints in the upper neck are the primary cause of cervicogenic headaches.  If a joint, surrounding muscles are injured or irritated, the joints can become stiff and cause pain to be referred into areas of the head.
Here is a list of symptoms that are generally associated with this tension headaches:
Constant and dull ache
Stiffness or restricted movement of the neck
Pain radiating from back to the front of the head
Headache worsened by sustained postures or certain neck movements
Dizziness
Chiropractors and Physiotherapists are skilled at correcting muscular imbalances, which can contribute to the development of cervicogenic headaches.
Acupuncture is also effective for all types of headaches. "The available evidence suggests that a course of acupuncture consisting of at least six treatment sessions can be a valuable option for people with frequent tension-type headache".
Tension headaches can be effectively treated with massage therapy. Massage therapy promotes circulation, decreases pain from Trigger Points, and helps to relieve muscle spasms. Massage therapy has also shown to decrease levels of the stress hormone Cortisol, while increasing endorphins.
Some of the methods and modalities used at Diversified Health include:
Joint mobilization (flexibility of muscles) this includes stretching; manipulations techniques to restore full range of motion without pain:
Tens: (Transcutaneous Electrical Nerve Stimulation). A TENS machine works by sending electrical pulses across the surface of the skin and along the nerve strands.  Transcutaneous electrical nerve stimulation sends a painless electrical current to specific nerves. The mild electrical current generates heat to relieve stiffness, improve mobility, and relieve pain.
IMS/Dry Needling:  dry needling, also referred to as intramuscular stimulation (IMS) and/or intramuscular therapy (IMT) is a procedure in which an acupuncture needle is inserted into the skin and muscle.  Dry needling is primarily directed at myofascial trigger points. Shortened muscles often have "trigger points" that can contribute to referred pain, relaxation or release of these tightened areas can help improve neck muscle function
Shockwave therapy: Shockwave Therapy is a non-surgical treatment of soft tissue, bone, and joint pain.  Shockwave treatments send high-energy mechanical pulses to an injured area. These high-energy mechanical pulses stimulate the breakdown of scar tissue, improves blood circulation, and decreases inflammation; which helps speed up healing and recovery times.
Spinal Decompression: Spinal decompression provides relief to severe back and neck pain sufferers by gently reducing the pressure within spinal discs.
Class IV K-Laser: Class IV K-Laser therapy is based on the concept of photobiostimulation; when photonic energy (the laser) is focused on soft  tissue, ATP production can be boosted. ATP is the substance responsible for cellular energy production.
eToims/Needless IMS: eToims, is a non-invasive treatment for pain and inflammation in the body's soft and connective tissues.
Graston technique: The Graston Technique is an instrument-assisted, soft tissue mobilization therapy.  The Graston Technique safely removes scar tissues and scar tissue adhesions that have occurred as a result of chronic inflammation, injuries, repetitive motion or from old injuries of the past.
Please contact our health care practitioners to discuss which type of treatment would be beneficial to your health issues.