Registered Massage Therapist | Opportunity in Victoria BC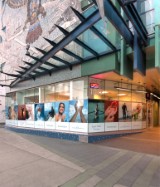 Diversified Health is actively recruiting to add an additional Registered Massage Therapist (4 days a week – Saturdays, Sundays, Mondays and Tuesdays) to join our team of health care practitioners.
Our multi-disciplinary clinic is located in the heart of downtown Victoria, in the iconic Mosaic Building at 1063 Fort Street.
Diversified Health Clinic provides all reception services, patient billing, and inclusion in our advertising, marketing, and website.  All practitioner supplies for the room will be provided by the clinic, including linens, oils, and massage tables.
Compensation:  competitive, percentage based contract.
Please submit your resume either in person to our offices at 1063 Fort Street or via email to lsteel@diversifiedhealth.ca attention to Lola Steel, Clinic Manager.