Direct Billing & Insurance Coverage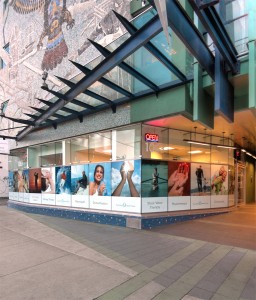 Diversified Health Clinic offers the service of direct billing for your healthcare treatments, so you have one less chore to deal with.
We are approved healthcare providers and can direct bill to:
Many of Diversified Health's services, modalities and treatments are covered by private insurance plans, extended health plans provided by an employer, Medical Service Plan (MSP), WorkSafeBC, and ICBC.
Medical Service Plan of BC Coverage:
The BC provincial health plan (MSP) covers core health services including:
Medically required services provided by a physician, including diagnostic services, (x-rays, laboratory services provided at approved facilities when ordered by a registered physician, or certain other health care practitioners
*MSP may provide limited coverage for other services and treatments provided at Diversified Health Clinic.
Extended Health Benefits:
Many extended health companies provide benefits that allow Diversified Health to bill your treatments directly on your behalf, or the insurance companies can reimburse you directly for treatments that are not covered by provincial health care.
Treatments such as Chiropractic, Physiotherapy, Registered Massage Therapy, and Acupuncture are often covered by extended health benefits.
WorkSafe BC Coverage:
If you have been injured on the job, WorkSafe BC (WCB) will cover treatments at Diversified Health for Chiropractic services.
ICBC Insurance Coverage:
If you've been injured in a motor vehicle accident, ICBC medical benefits will often cover physiotherapy, chiropractic and registered massage therapy treatments.
                                                                                         ~~~~~~
Please feel free to contact Diversified Health Clinic to discuss your "payment" options, after an injury or accident.  Diversified Health is knowledgeable and adept at working with insurance providers and sorting out any "glitches", whether it's ICBC, WCB, MSP, an extended health insurance company or a lawyer.
Diversified Health can direct bill without the following information, however, we ask that you contact your extended health provider to find out your individual benefit coverage, including…
What is your annual coverage?
What is your deductible?
What is the percentage amount the insurance company will cover? ( ie: 100%, 65%)
For more information on how to set up your direct billing account, please contact our front desk staff at 250-382-0018 or email us.