Health Care Careers at Diversified Health in Victoria
Join our Team at Diversified Health!
Working at Diversified Health offers many options and benefits to your practice and your patients. Our fully integrated facility has it all – from professional and friendly front staff to the best therapists in town, we are proud of our Team and the level of patient care that we provide.
Offering Chiropractic, Physiotherapy, Registered Massage Therapy, Acupuncture and Kinesiology all in one place, we are truly multi-disciplinary; able to provide our patients with all of their therapy needs. Having a range of therapies and practitioners together under one roof, we support and mentor each other; offering the opportunity for professional collaboration and consultation. The ability to connect with your fellow therapists in-house rather than waiting on phone calls or emails allows for smoother and more effective patient care.
Our Facility
One of the most often heard comments from new patients is just how much larger our clinic is than how it appears at first glance. A visit to Diversified Health starts in our spacious, beautifully designed lobby that greets patients with a calming ambience complete with a stunning living green-wall designed specifically for our space.
We have on-site:
• Infrared Sauna
• Digital X Ray unit
• 2 Spinal Decompression Tables
• 11 Individual Treatment Rooms
• Rehab Gym
• eToims
• Shockwave Therapy ( 2 units on site)
• Class IV Laser
• TENS
• Cox Table
• Various Modality Tools and Treatment Accessories.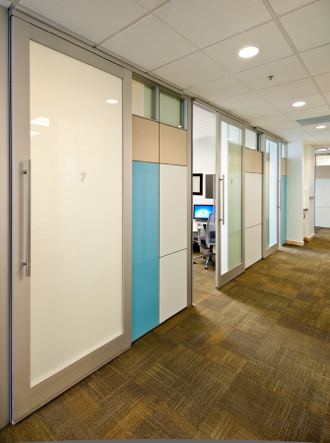 Our Treatment Rooms
With 11 individual, private treatment rooms that are specifically designed for each modality, we are able to provide our therapists with a welcoming and functional space to focus on patient care and treatment. Every treatment room includes all necessary, applicable treatment equipment as well as individual, internet-connected computers with 24" touch screen monitors for charting and real-time schedule tracking.
• We chart using Jane electronic charting software. With desktops computers in every treatment room and two mobile work stations located throughout the clinic, you always have quick access to your patient records, imaging reports, referral notes and consultation communication.
Our Rehab Gym
With high ceilings and an abundance of natural light, this area allows for those times when a little extra space with your patient is needed for exercise instruction or assessments.
Our gym area has a variety of equipment, including:
• Treadmill
• Stationary Bike
• TRX Suspension Trainer
• Free Weights and Weighted Exercise Bars
• Medicine Balls
• Exercise Balls
• Bench, Step/ Ply boxes
• Mats and stretching tools
• Foam rollers and Soft Tissue Rollers
Support & Resources
We believe that you should have the support and resources to do what you do best – provide exceptional patient care. With that in mind, we offer full service administrative support to all practitioners. This includes reception, scheduling, booking patients, file management and social media options.
• Administrative Support Staff:
o Our four administrative staff are professional, efficient, and friendly. With over 30 years combined experience, they are on hand at all times to take care of your patients needs when it comes to scheduling and treatment bookings.
• Supplies
o From linens to massage oil and everything in between, we have you covered. Diversified Health offers full service for your treatment needs including dry needling supplies, acupuncture supplies, equipment repairs and acquisition as needed and hygiene needs such as gloves and gowns. Laundry is done in-house by our administrative staff.
• Marketing
o Each therapist is included in our marketing strategies; including a full profile section on our website and a personalized business email address.
Check out what our staff and contractors have to say
Don't take our word for it though, here's what are Team members have to say about working at Diversified Health:
I've been with Diversified Health for 14 years and I can honestly say that I love coming to work. Each day is unique and offers ways to problem solve and work together as a team to provide outstanding patient care. I am the lead for our Social Events and thoroughly enjoy planning our "Theme" days, potlucks and social gatherings. Diversified Health is a fun and active environment to be a part of!
Gloria Mc, Administrative Front Staff
My experience working at Diversified for the past few years has been great. I love being part of a broad and supportive team of specialists to collaborate with on a daily basis. This ensures the best in patient care and rehabilitation, as well as continuous practitioner growth. The clinic is always bustling, and the office space is bright and welcoming (complete with a beautiful living plant wall!).
Sara Bjorkquist, Acupuncturist
Being a part of the Diversified Health team is gratifying on a daily basis. The best part is creating relationships with our patients and witnessing them heal back to health!
Diane P, Administrative Staff
I would like to say that it is a very rewarding place work. To see the amazing work the therapists do to literally change the life of our clients . I take great pride in taking a small part in these everyday miracles I witness on a daily basis. Diversified Health is truly a wonderful family oriented environment . Being an employee at Diversified is wonderful opportunity , that I am thankful for every day.
Tiffany J, Administrative Front Staff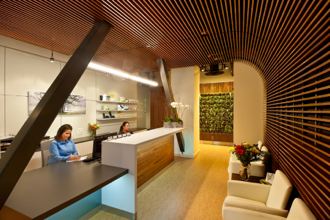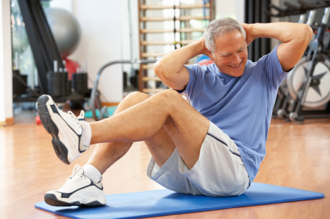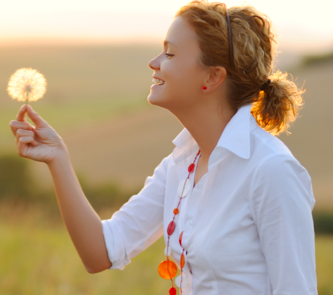 Contact Us
The Mosaic – 1063 Fort St. Victoria BC