Living Without Chronic Pain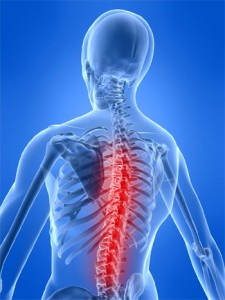 Your quality of life can be a constant struggle if you are dealing with chronic pain which can lasts for weeks, months, even years. Combining lifestyle changes with treatment will help manage your pain, and in many cases eliminate the pain all together.
Lifestyle Tips:
Deep breathing and meditation are techniques that help your body relax, which eases pain.
Listening to soothing music can lift your mood, reduce stress and make living with chronic pain more bearable.
Exercise will increase your endorphins, and these "brain chemicals" will help to improve your mood while also blocking pain signals. Exercise has another pain reducing effect — it strengthens muscles, helping prevent re-injury and further pain.
Pain makes sleep difficult, however, alcohol or prolong use of sleep aids can make sleep problems worse.  Try a warm bath or shower before bed.
Find a friend, family member or support group that understands what you're going through; you'll feel less alone.
Keep a journal of your daily "pain score" use a pain scale from 1 to 10. This will help you track your pain and will be very useful when consulting a practitioner.
Treatment Options:
Massage is a therapeutic method that involves muscle manipulation and pressure to promote deep tissue and muscle relaxation, improved blood flow, and the release of stress and tension.  Massage for chronic pain works by releasing trigger points, restoring normal movement and removing harmful toxins from the body.
Acupuncture is a therapeutic method that involves the whole body. Pain is a feeling triggered in the nervous system, and alerts us to injuries and illnesses that need attention.  Acupuncture can help reduce your pain and will release body toxins, stress and tension.
eToims is aimed at alleviating pain and dysfunction caused by muscle and nerve injury. It involves the use of an electric current to produce a twitch in the muscle that is strong enough to stimulate the deep fibers of a muscle.
The electric current produced by the eToims Technique penetrates deep enough at the trigger point to produce a strong contraction in the muscle. Basically "jump starting" the muscles to release, relax, and allow blood to follow to the muscles and nerve so that they can "breathe".
Chronic pain is a vicious cycle that creates painful trigger points, and shortened muscles that lead to more pain.  Please speak with one of our health care practitioners to discuss what type of therapies will work for you.