Orthotic FAQ | Advanced Health Care Products Victoria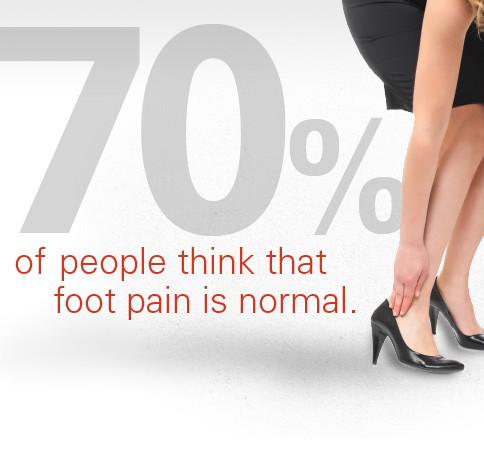 A custom orthotic is a biomechanical medical appliance designed to align the foot and ankle into the most anatomically efficient position.  Orthotics work by decreasing high-pressure areas, stabilizing foot alignment and cushioning the foot.
Custom orthotics reduce stress and strain on your body by bringing your feet back into proper alignment by re-aligning the foot and redirecting / reducing certain motion that take place during the gait cycle.
The longer you wear your orthotics, the more benefit you will get out of them. If your daily activities require that you change your footwear; you should have a second pair of orthotics designed for that specific activity.  The type of orthotic depends on many factors including lifestyle, athletic activities (i.e., walking, running), foot type, and the problems that are being encountered.  Remember that the orthotics will not permanently change your anatomy and will only "work" when you are standing or walking on them.
Custom orthotics are used to relieve symptoms of common injuries, such as plantar fasciitis, over-pronation, under-pronation,  and various foot and ankle injuries, as well as helping individuals with diabetes or arthritis. Orthotics complement other treatments such as physiotherapy and chiropractic.
The symptoms of poor foot mechanics can include any one of the following:
Localized foot pain
Bunions, hammer toes
Arch/heel pain
Leg/knee pain
Hip or back pain – even neck pain
Custom orthotics work to realign the structure of your foot, so you may feel pressure in some areas of the orthotic. When you start wearing your orthotics, it is normal for the orthotics to feel strange; however, properly fitted orthotics should not cause any new pain, blistering or redness.
Keep in mind that your shoes act as a foundation for the foot and provide a stable base for an orthotic to sit on. It is important to wear appropriate footwear, as the footwear itself is part of the treatment.  A foot orthotic can be rendered ineffective by placing it in an inferior shoe or runner.
Although symptomatic relief will not occur over night, consistently wearing your orthotics for a period of time will realign your foot, allow healing to occur and help position your foot so you will be using the right muscles at the right time, minimizing fatigue and allowing your muscles to be used more efficiently.
Talk to your health care practitioner and see if you are a good candidate for custom orthotics.